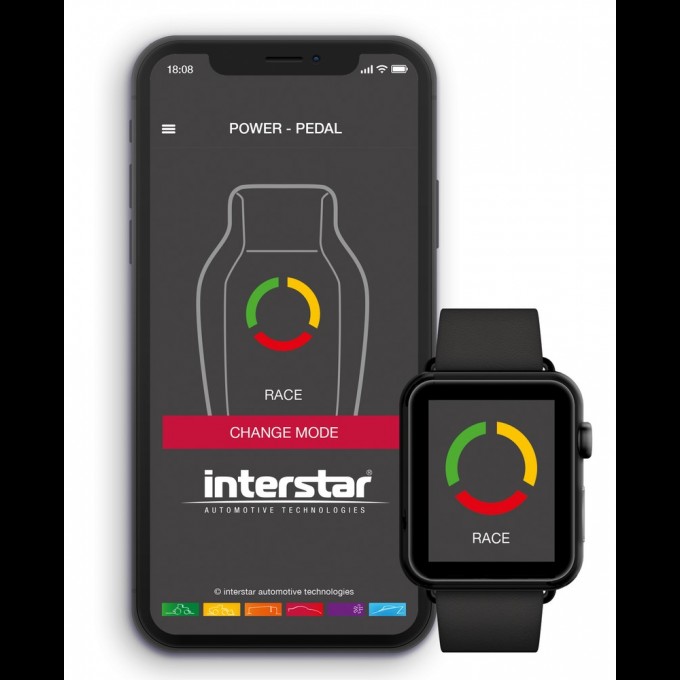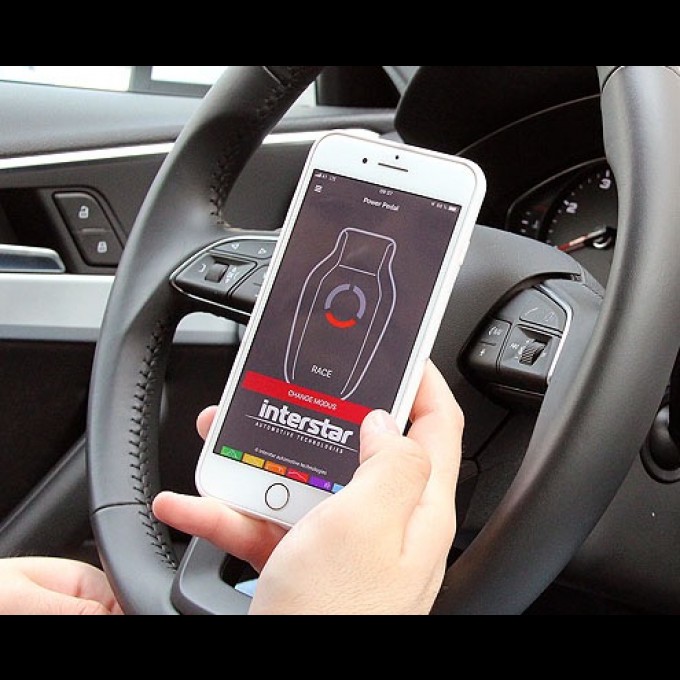 Interstar Power Pedal (APP Control)
$250.00
Highlights
Pedal Tuning System with Smartphone / Smart Watch App Control
10% Faster Acceleration, and Smooth Overtaking
4 programs to optimize the Accelerator Pedal settings
Sold at Volkswagen and Skoda Singapore
Does not void your Vehicle Warranty
2 Years Product Warranty Assurance
*Inquiry with us to check for suitable application for your car model

Balance Stock :-
10.12.08 - Toyota Alphard, Vellfire, Sienta, Esquire, CH-R, Camry V7, Harrier, Toyota Noah / Voxy Hybrid
10.54.01 - Subaru Forester XT, BRZ
10.22.03 - Mazda 2, Mazda 3 (BM), Mazda 6, CX3, CX5

The Interstar Power Pedal with APP Control
Faster start-up, better acceleration and confident overtaking
The Power Pedal is the original accelerator tuning from Interstar Technologies improves acceleration by up to +10% for all vehicles with electronic accelerator pedal – no matter if gasoline, diesel, hybrid or electric engines.

Interstar Power Pedal: Better acceleration and more driving fun
The accelerator tuning optimizes the reaction time of modern vehicles with an electronic accelerator pedal.
With the Power Pedal, the vehicle reacts much faster to incoming signals from the accelerator pedal.
With an improved throttle response, the driver can speed up and overtake more easily.
No more delays in acceleration.
The Interstar PowerPedal optimizes the throttle response for all vehicles, regardless of whether it is a naturally aspirated or turbocharged engine, compressor, hybrid or electric vehicle.
The beauty of it all? All this extra punch is achieved without altering your engine's horsepower and does not void your existing warranty. Forget expensive and illegal modifications, the affordable and effective Bluetooth Power Pedal is a must-have.
4 DIFFERENT DRIVING PROGRAMS
The Interstar power pedal has four different driving programs. These can be conveniently selected with the Interstar APP and Bluetooth connection:
OFF, DYNAMIC, SPORT and RACE.

WORLD FIRST:
The Power Pedal tuning can be easily switched on or off with your Smartphone.
From now on, the Interstar PowerPedal can also be controlled with the Smart Watch – without a smartphone!
Here too, of course, the last setting made until your change is stored directly in the PowerPedal, and is available to you after a new engine start.