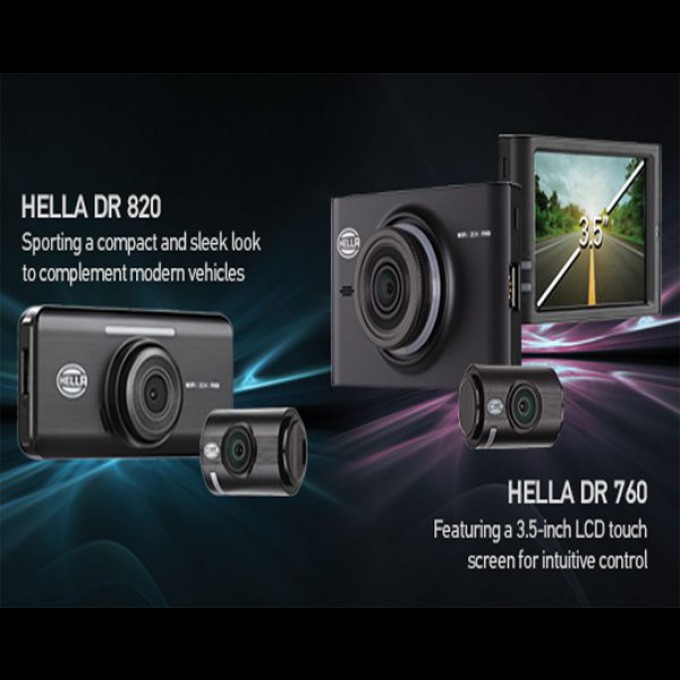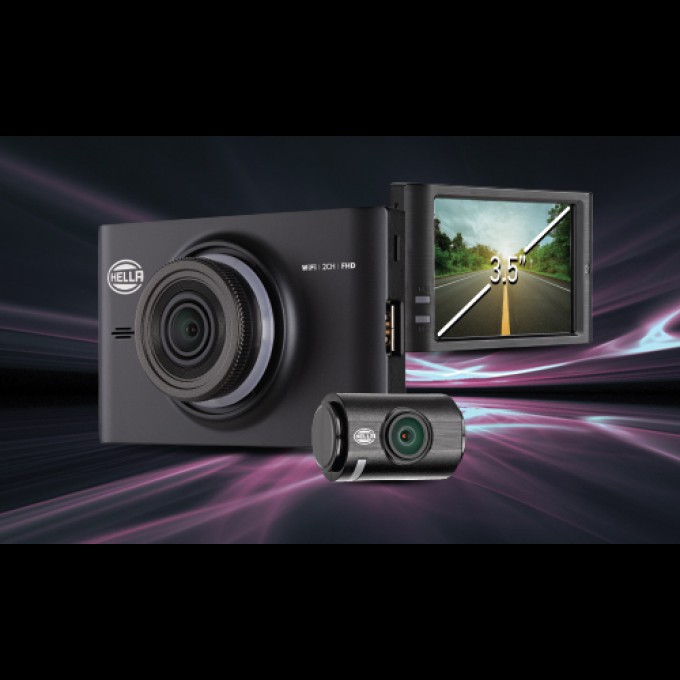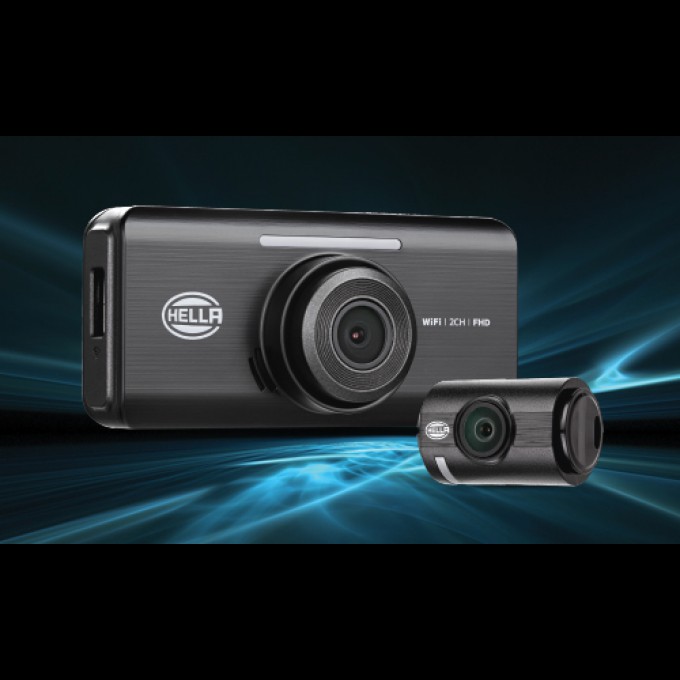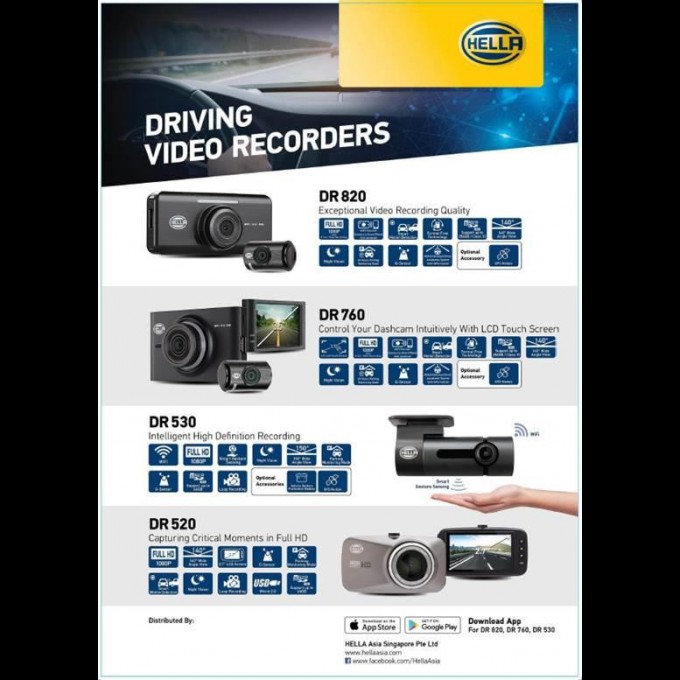 HELLA Driving Video Recording Cam DR760 / DR820 +16GB SD Card (Made from Korea)
$350.00
Product Highlights
Wi-Fi function connects to your smartphone
1020P 2-Channel Front/Rear Recording
24 Hours Parking Monitoring Mode (Smart Motion Detection)
Free 16GB SD Card
1 Year Product Warranty based on Date of Purchase
Product Description
Introducing 2 Sleek Models of HELLA App Enabled Car Dash Cam
HELLA DR 760
HELLA DR 820
HELLA DR 760 (3.5" Touch Screen LCD)
Featuring a 3.5-inch LCD touch screen for intuitive control, the 2-channel HELLA DR 760 driving video recorder offers high-quality components and excellent image resolution.
HELLA DR 820
Sporting a compact and sleek look to complement modern vehicles, the 2-channel HELLA DR 820 driving video recorder registers critical and fine detail of the commute without dropping a single frame.
Optional Accessories:
Highlights
Modern LCD touch screen – for quick and intuitive control
24 Hours Parking Monitoring Mode (Smart Motion Detection) – Uninterrupted power for 24 hours recording even when the vehicle is
parked.
Format Free Technology – Convenient and hassle-free format free technology, SD card does not require regular formatting.
WiFi function connect to smart phone – Allow users to transfer and playback footage on a smartphone wirelessly.
Storage – Support large capacity of up to 256GB micro SD card (class 10 recommended).
Full HD 1080P and 140 Degree Wide Angle View – Capture a wider view of the road with effectively reduced blind spots for maximum
visibility.
Night Vision – Superior video recording quality in low light environment.
G-Sensor – Sudden braking or impact will automatically trigger the G-Sensor to start recording.
Price includes:-
- Installation, Testing & Commissioning
- Product Warranty based on Date of Purchase