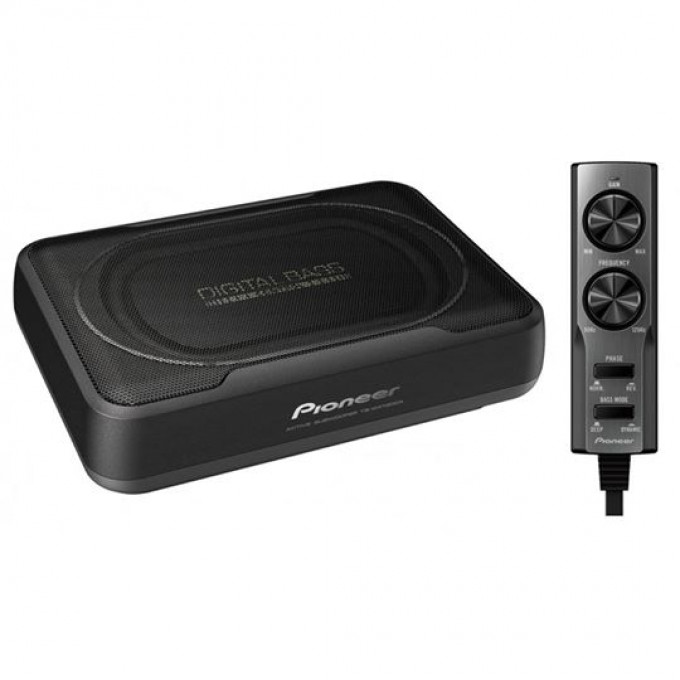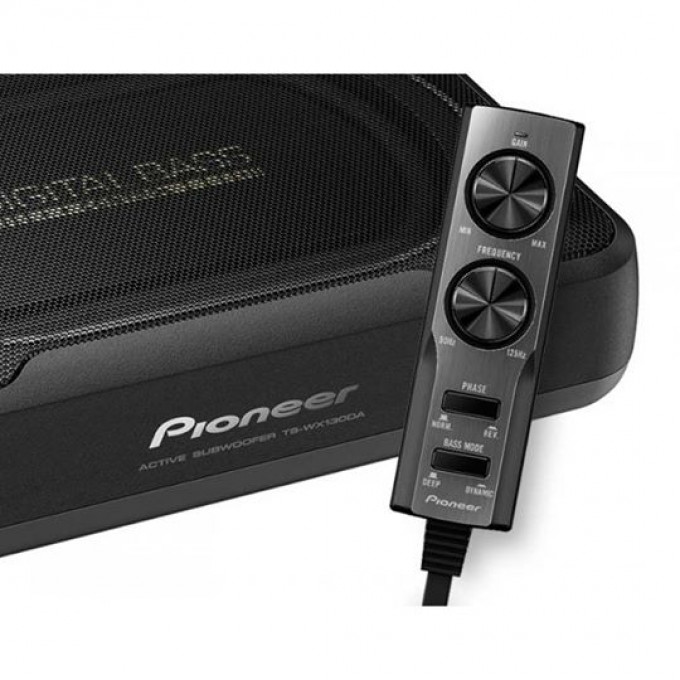 PIONEER TS-WX130DA Compact Active Subwoofer
$360.00
Products Highlights
Unmatched Ease Of Installation
Dual-Connectivity Flexibility
Greater Efficiency And Convenience
Inclusive of Installation
6 Months Product Warranty based on Date of Purchase
Product Description
Deep Bass Without The Bulk
Extremely compact, yet deceivingly powerful, the latest Pioneer TS-WX130EA and TS-WX130DA are the perfect subwoofers for cars with limited space, such as small hatchbacks and sedans.
Now you can enjoy the same addictive deep and solid bass offered by our regular subwoofers, plus the benefits of greater convenience and connectivity.
Specifications:
Dimensions (W x H x D): 280mm x 70mm x 200mm
Woofer Size: 20cm x 13cm
Max Music Power: 160 W
Nominal Output Power: 50 W
Frequency Response: DEEP:20~200 Hz DYNAMIC:40~160 Hz
Sound Pressure Level (GK-090): -
Sensitivity (1W/1m): DEEP:95 dB DYNAMIC:100 dB
Optional Accessories:
Highlights
Measuring merely 28cm wide, 20cm deep and 7cm tall, these subwoofers are cleverly designed to fit under most car seats and the least imaginable spaces, which makes installation a snap for just about all vehicles on the market.
Dual-Connectivity Flexibility
With both line-level and RCA inputs, you will have the flexibility of connecting the TS-WX130EA and TS-WX130DA exactly the way you like. For instance, using your audiophile-grade head unit or amplifier (amp) to drive the sub, or take advantage of the beefy 160W amp integrated within it.
Greater Efficiency And Convenience
The TS-WX130DA and TS-WX130EA features a highly efficient Class-D amplifier that slashes power consumption by up to 40 percent. TS-WX130DA is equipped a wired remote and auto on/off power simplify operations. There is also a DSP function and two selectable bass modes to tune the subwoofer for different music genres.
Price includes:-
- Installation, Testing & Commissioning
- Product Warranty based on Date of Purchase