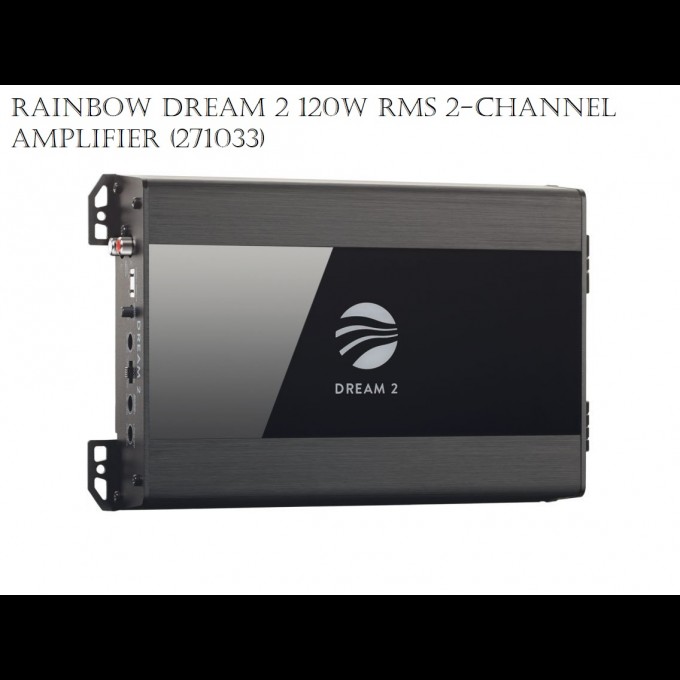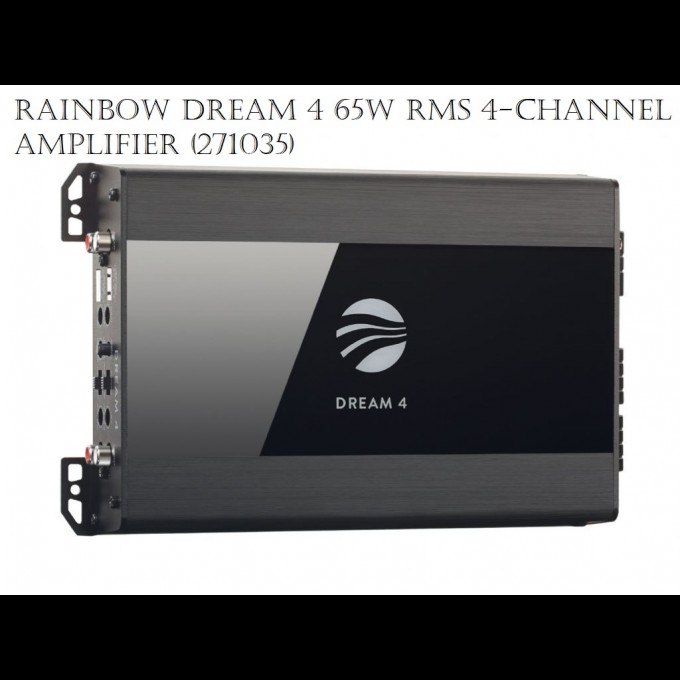 RAINBOW Dream 2-Channel & 4-Channel Amplifier
Rainbow Sound System
The brand, Rainbow was established in 1989 by Paul Jelko, the founder and electro-acoustics engineer.
Rainbow lines of speaker and amplifier promise the highest level of quality and precision in sound quality. It is ongoing pursuit of audio perfection.


Revolutionary and innovation developments have always served as a driving motivation for our German engineers. These factors result in making Rainbow speakers and amplifiers the most sought-after audio products in the car audio industry.
Options
Rainbow Dream 2 120W RMS 2-Channel Amplifier (271033)

$678.00

Rainbow Dream 4 65W RMS 4-Channel Amplifier (271035)

$678.00
Description
Compact, efficient and powerful. The DREAM amplifier open up new possibilities. Lots of sound from a small package with a small "current hunger" thanks to Class D Full Range technology. Current down, power up. The high efficiency reduces the current consumption, but not the fun. High reliability due to little waste heat. And one of our new developments ensures interference-free radio reception despite Class D Full Range digital amplifier technology.[list]
Two Channel Amplifier Class D
2 x 130 Watts @ 2 Ohm
2 x 90 Watts @ 4 Ohm
1 x 250 Watts @ 4 Ohm bridged
12 dB High Pass: 40 Hz – 4000 Hz
12 dB Low Pass: 40 Hz – 4000 Hz
Dimensions (LxWxH): 230 x 153 x 49 mm
Features
Digital amplifier (Class D Fullrange) with high current-MOSFET-switching power supply
Output stage 2 Ohm stable, bridge and tri-mode capable (DREAM 2/4)
Reversible switch-off device with thermal monitoring
Safety switch-off device with DC current to loudspeakers
Integrated flat fuses in accordance with DIN-standard, replaceable from outside
Safety switch-off device with loudspeaker short circuit and under impedance of loudspeaker
Soft start remote muting for suppression of switch-on noise
10 mm square power and 2,5 mm square loudspeaker connection (DREAM 2/4)
High-tech structure in semi SMD building method with low coupling wiring
Interference-proof certified by CE