DSG Mechatronic Replacement and Gearbox Overhaul Repair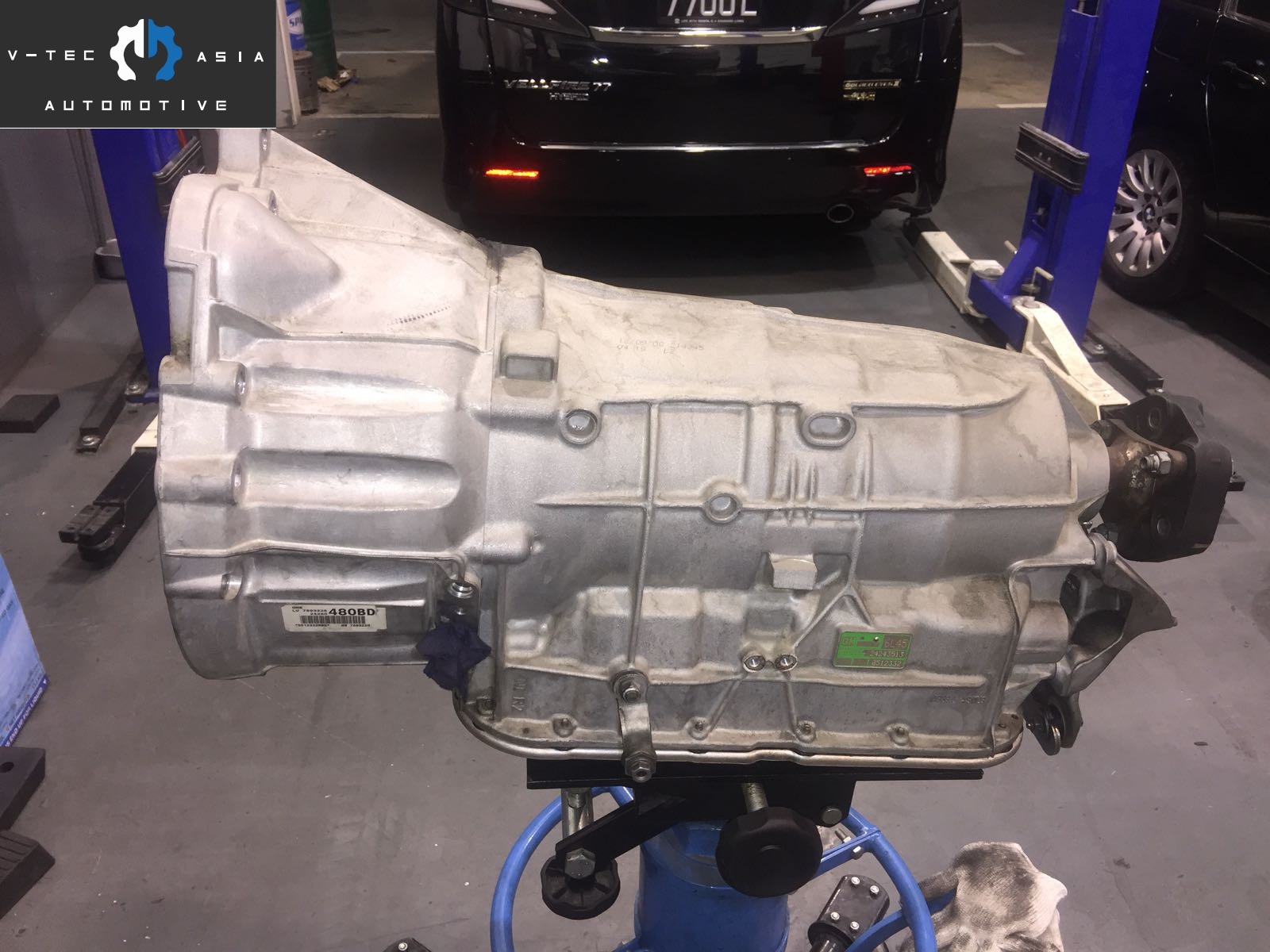 Understanding Gearbox Transmission And Their Components
Your Vehicle's Gearbox Transmission is a Complex Mechanical System that consists of complicated and delicate components such as Shafts, Gearbox Gears, Bearings, Clutch And more.
The Gearbox experiences more wear and tear over time than most parts of your Vehicle due to the Heat And Friction produced by its many moving and inter-related parts.
It's important to give your Gearbox a Regular and Proper Maintenance otherwise Major Issues are bound to arise.
Different Types of Gearbox Transmission
There are a few types of Gearbox Transmission, used by different Car brand and Model as below.
This type of Gearbox utilised a Regular Clutch and Manual Gearbox Set-up but automates the action by using Gearbox Sensors, Actuators and Pneumatics.
It's common to feel Jerky under hard acceleration.
Popular Models are Volvo V40, Audi S3,S4,S5,RS5,RS6, R8 Spyder, Koenigsegg Agera S and More.
This kind of Gearbox uses belts of pulleys for the changing of gears.
This Transmission allows the engine to operate at the maximum efficiency with seamless acceleration.
Great for Fuel Economy, Maintenance and Repair of Gearbox are not expensive.
However the Engine creates more noise during acceleration and load.
Popular Models are Mitsubishi Outlander, Toyota C-HR, Honda Vezel and More.
This Gearbox is a Hybrid of Automatic and Manual Transmission. There is no Torque Converter used.
Two Separate shafts is used for changing of Gears, one of odd-numbered and another for even-numbered Gears, both having their very own Clutch.
The DCT Gearbox is a Dry Transmission that does not require Replacement of Gearbox Fluid ever; however it leaves the Clutches dry.
Therefore, Wear and Tear occurs more rapidly.
DCT Gearboxes can't escape the complaints of Abrupt Gear Shifts, Slow Response to Gear Shifting, Noisy Clutches and Jerky Transmission.
Popular Models are Mercedes-Benz GLA 180, Mercedes-Benz A Class, BMW M1,M2,M3,M4,M5,M6), Infiniti Q30 and More.
This is the standard type of Automatic Transmission used widely in the market, powered by Torque Converter to do the Gear Shifting. Connecting to the Electronic Control Unit (ECU) of the car, it allows Precise Control of the vehicle.
Popular Models are Porsche Panamera, BMW X1, X2, X3. X4. X5. X6 and More.
Selespeed is an electro hydraulic Manual Transmission used widely in Alfa Romeo and Fiat Car Models, The Selespeed Gearbox is a robotized manual Gearbox with Electronic Clutch with a "joystick" like Sequential Manual Gearbox.
The Selespeed Gearbox also has a city-mode which self-shifts in a manner similar to an Automatic Gearbox.
When it comes to Gearbox Repair and Troubleshooting, it may be quite a task as there's not many Selespeed Gearbox Specialists in the Market, and most workshops might not have the expertise for the Repair work.
Maintaining of the Selespeed Gearbox also require a specialised type of Gearbox Fluid in order for the Selespeed Gearbox to be in its Optimum Performance.
Popular Models are Alfa Romeo 159 2.2 JTS, Fiat Punto, Fiat Bravo, Ferrari F355 F1, Aston Martin Vanquish and More.
It's quite similar to the DCT Gearbox just that it uses two clutches instead of a Torque Converter, this Gearbox offers faster Gear Shifting compared to the Traditional Models of Gearbox.
Modern DSG provides better Fuel Efficiency than even the Manual Gearboxes. The DSG Gearbox uses a wet transmission that keeps the Clutches lubricated, however it's recommended to change the fluid on a regular basis (Every 40k Mileage)
Porsche calls it PDK Gearboxes, While Audi models names it DSG S-Tronic.
Popular Models are Volkswagen (Jetta 1.4 TSI, Golf 1.4 TSI, Scirocco 1.4 TSI, Polo 1.2 TSI), Porsche Boxster, Porsche 911, Audi (A1,A2,A3,A4,A5,A6,A7,A8L,Q3,Q5,Q7) and More.
Faulty Components That Will Lead To Gearbox Malfunction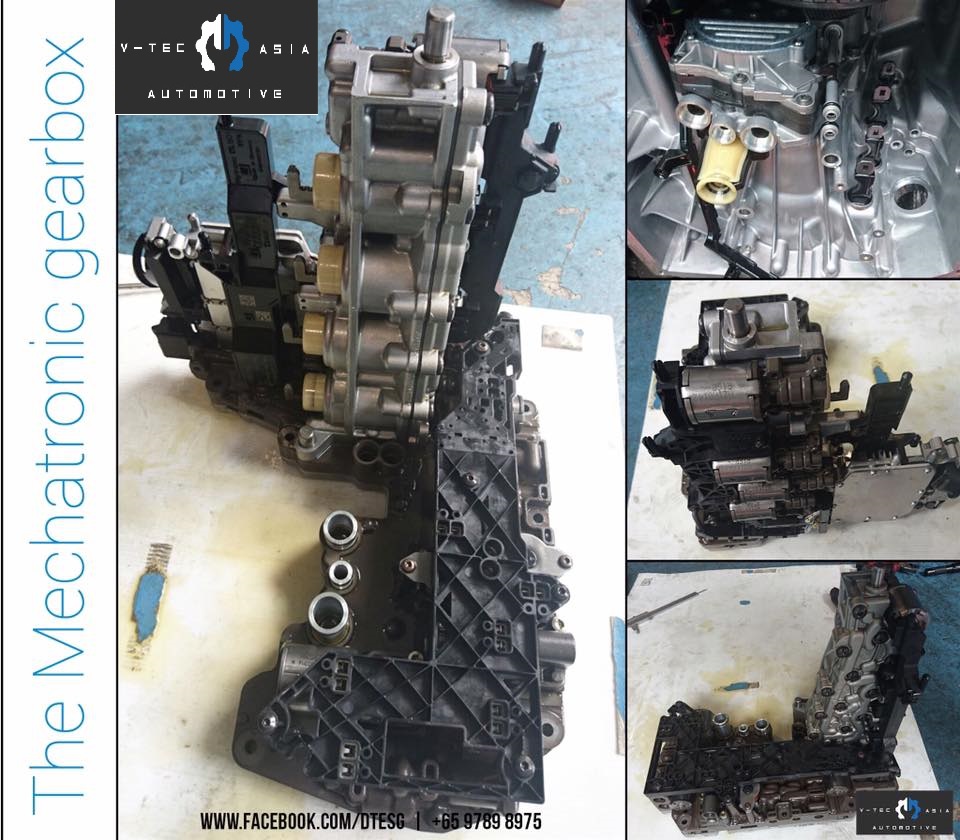 Mechatronic Unit (MU)
The most Fearful and most commonly discussed Topic of all among Volkswagen and Audi Car owners, is the GEARBOX issue.
This Gearbox problem has caused many Potentials VW & Audi buyers to stay away from these cars.
You will always hear people telling you "VW and Audi Gearbox will spoil easily, better stay away from VW or Audi"
If you go to the main dealer it can be quite a heartache to resolve, especially when you're out of Agent's Warranty Period.
Most likely, you'll be advised to replace the WHOLE Gearbox!!!
This is actually a misconception.
VW & Audi Gearbox is very tough and won't be spoiled easily.
Mechatronic Unit (MU) is the main culprit, Repair / Replacement of the Mechatronic Unit along with DSG Gearbox Calibration will solve the problem.
All Repair or Replacement should come with a minimum Warranty Period of 6 months.
Symptoms of Mechatronic Failure:-
Gearbox Malfunction Warning Message
There's a Pulsation when you engage Drive / Reverse Gear
Unable to engage Gear when you engage Drive / Reverse Gear
Commonly Affected Car models:-
Volkswagen
Scirocco 1.4A TSI 7-Speed DSG
Jetta 1.4A TSI 7-Speed DSG
Golf 1.4A TSI 7-Speed DSG
Golf GTI
Passat CC 1.8
Touran 1.4 TSI 7-Speed DSG
Beetle 1.2 TSI
Audi
Audi A1 1.4A TFSI
Audi A3 Sportback 1.4A TFSI
Audi A5 2.0A TFSI
Audi Q5 2.0A TFSI
Audi TT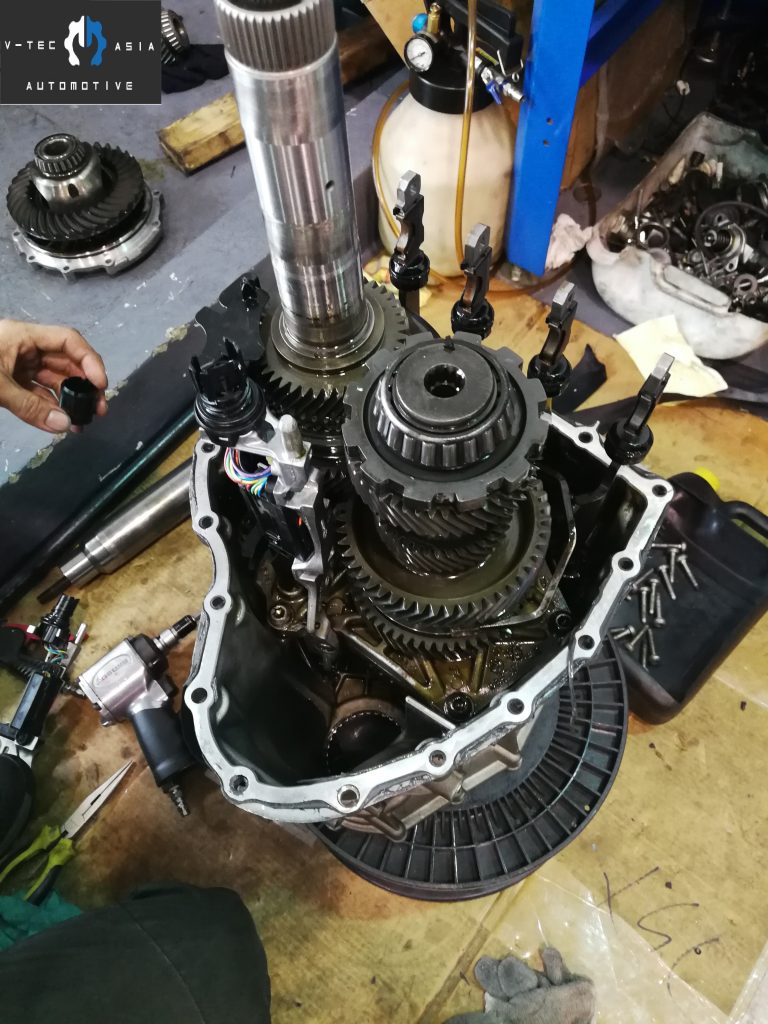 Gearbox Sensor Module (G676)
This Gearbox Sensor determines the positions of the selector lever, located inside the DSG Gearbox.
A common Sensor Failure related to Audi S-Tronic DSG Gearbox.
Symptoms of Gearbox Sensor Failure:-
Gearbox Malfunction Warning Message
Gearbox unable to Auto-shift to higher Gear ( Example Incapability to engage to higher Gear 4/5 )
Jerky Gear Shift
This repair work requires highly precise and careful installation with accurate fitting therefore it's advisable to find a Reliable Automotive Workshop to perform the Repair work.
Proper Installation Procedures & Calibration is required otherwise it may lead to future complication on the Gearbox if not installed properly.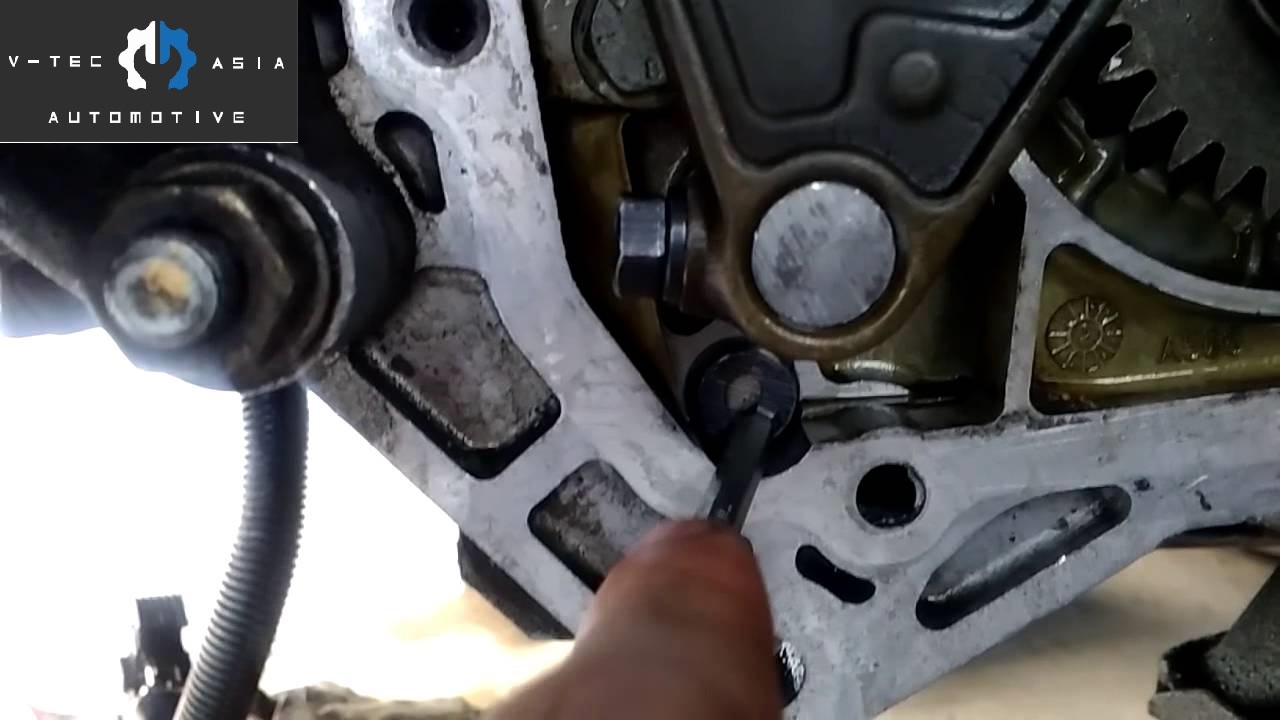 Selespeed Gearbox Repair
This Gearbox may sound unfamiliar to most, but to Alfa Romeo and Fiat Selespeed owners, they have both feeling of love and hate for the Selespeed Gearbox.
With a "Joystick" type of Manual Gearbox, it has provided great fun for the Selespeed Gearbox lovers, keeping them addicted to the fun driving experience.
However when the Selespeed Gearbox encounter hiccups, repair work doesn't come cheap.
Firstly, most Automotive workshops are unfamiliar with the Selespeed Gearbox, Secondly most Spare parts are not available in the market, even if they do, Italian Car Spare parts doesn't come cheap.
Last and foremost, if the Diagnostic is not precise, you may end of replacing many spare parts without get the main issues solve.
There are only a handful of Selespeed Gearbox Specialists, whom can give you an accurate advice, some will even give a cheaper alternative to solve or repair the Gearbox issues without any need to replace pricey spare parts.
As long as you have Reliable Selespeed Gearbox Specialists for support, Selespeed Gearbox will not give you that big of a headache after all.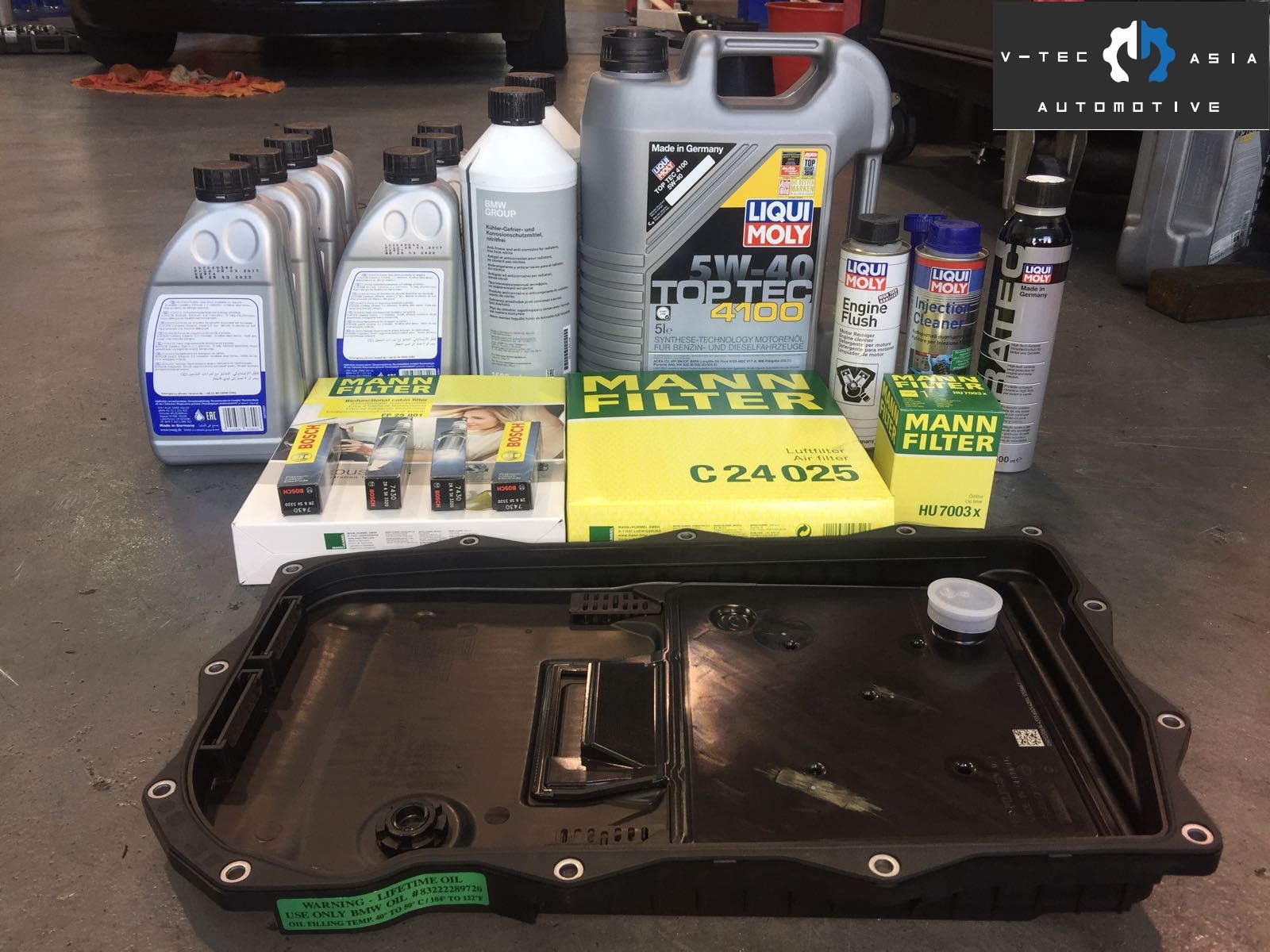 Maintaining Your Gearbox
The Automatic Transmission is the second most expensive part of the car to fix, therefore its good to pick up a tip or two on how to maintain your Gearbox and to spot any minor problems before they become a bigger problem.
As what they always say, "Prevention is better than Cure".
Due to high temperature inside the Gearbox, Transmission Fluid will lose its lubricating properties and becomes oxidized, resulting in a burnt Dirty Brown Liquid which will leave residues inside the Gearbox leading to Transmission Failure after a period of time.
That's why, always change your transmission Fluid every 40k mileage, and get your workshop to use only Approved Transmission Fluid.
On top of that, for certain Continental Car models such as Mercedes-Benz and BMWs, do ensure that Automatic Transmission Fluid (ATF) Filter to be replace as well, otherwise even after replacing the Automatic Transmission Fluid (ATF) , residues leftover from the previous ATF Filter will continue to contaminate the Gearbox.
ATF Gasket and rubber seals to be replace if there is any Automatic Transmission Fluid (ATF) leakage or hardening of ATF Gasket and rubber seals is detected.
Proper maintenance of the Automatic Transmission will keep your Gearbox running in good condition, minimising repair in the long run.
There's always a choice, to either replace your Gearbox ATF, or to replace a New Gearbox.