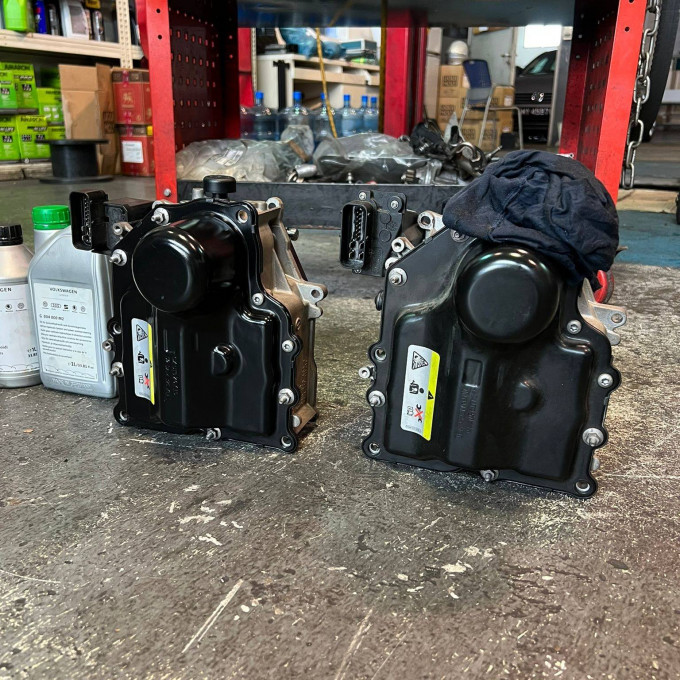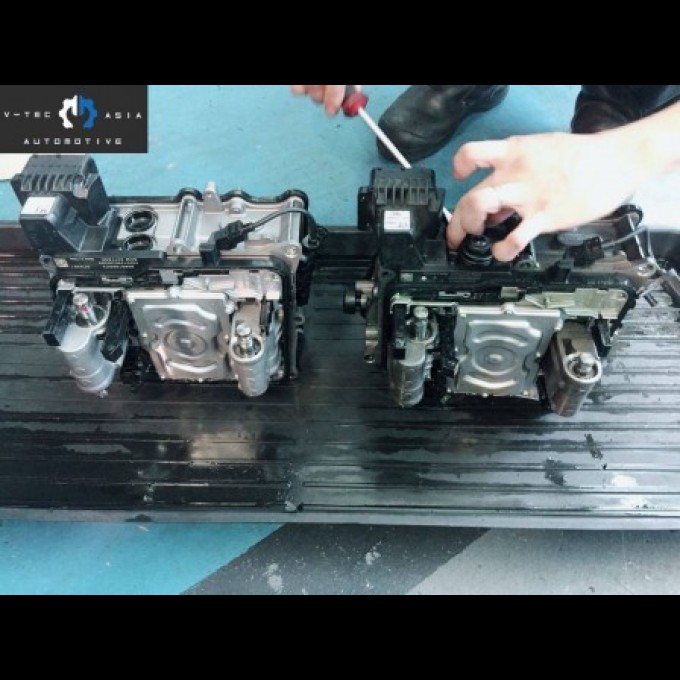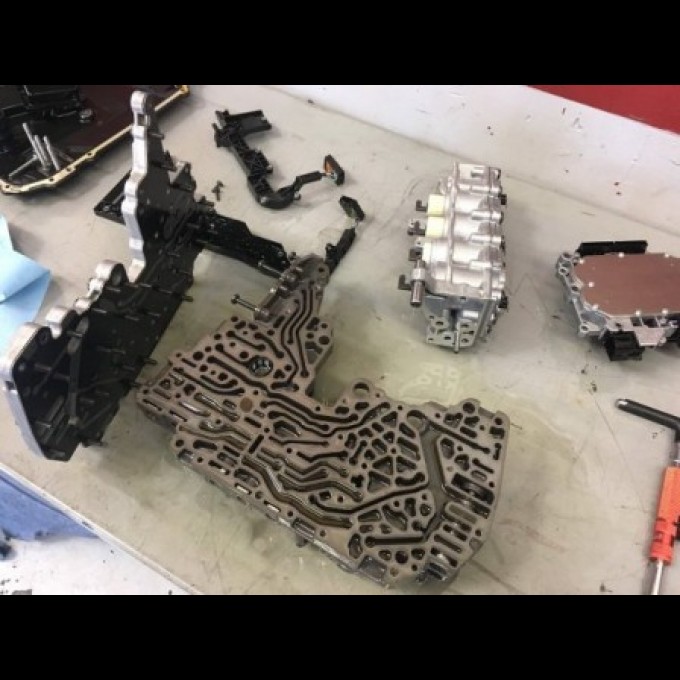 Mechatronic Unit TCM (MU) Solution for Volkswagen / AUDI
Product Description
Mechatronic Unit (MU) Repair for VW 7 speed DSG Gearbox
The most Fearful and most commonly discussed Topic of all among Volkswagen and Audi Car owners, is the GEARBOX issue.
This Gearbox problem has caused many Potentials VW & Audi buyers to stay away from these cars.
You will always hear people telling you "VW and Audi Gearbox will spoil easily, better stay away from VW or Audi"
If you go to the main dealer it can be quite heartache to resolve, especially when you're out of Agent's Warranty Period.
Most likely, you'll be advised to replace the WHOLE Gearbox!!!
This is actually a misconception.
VW & Audi Gearbox is very tough and won't be spoiled easily.
Mechatronic Unit (MU) is the main culprit, Repair / Replacement of the Mechatronic Unit along with DSG Gearbox Calibration will solve the problem.
Usually after replacement at a reliable workshop with good workmanship, you should be fine for at least another 80k Mileage, if you are really lucky, you will not face any issues till the end of your vehicle COE.
Symptoms of Mechatronic Failure:-
1. Gearbox Malfunction Warning Message
2. There's a Pulsation when you engage Drive / Reverse Gear
3. Unable to engage Gear when you engage Drive / Reverse Gear
Commonly Affected Car models:-
Volkswagen
Scirocco 1.4A TSI 7-Speed DSG
Jetta 1.4A TSI 7-Speed DSG
Golf 1.4A TSI 7-Speed DSG
Golf GTI
Passat CC 1.8
Touran 1.4 TSI 7-Speed DSG
Beetle 1.2 TSI
Audi
Audi A1 1.4A TFSI
Audi A3 Sportback 1.4A TFSI
Audi A5 2.0A TFSI
Audi Q5 2.0A TFSI
Audi TT
Price includes:-
- Installation, Programming, Original DSG Oil, Testing & Commissioning
- Product Warranty based on Date of Purchase
Options
7-Speed DSG Mechatronic Unit Recon (DQ200 OAM MU) - Volkswagen VW / Audi

$1,500.00

6-Speed DSG Mechatronic Unit Recon (DQ250 MU) - Volkswagen VW / Audi

$2,500.00

7-Speed DSG Mechatronic Unit Recon (OCW MU) - Volkswagen VW / Audi

$2,800.00

7-Speed DSG Mechatronic Unit Recon (OCK MU) - Volkswagen VW / Audi

$3,800.00
Symptoms of Mechatronic Failure
Gearbox Malfunction Warning Message
Blinking "D" on Dashboard
There's a Pulsation when you engage Drive / Reverse Gear
Unable to engage Gear when you engage Drive / Reverse Gear
Jerky feel while driving upslope
6 Months Warranty (Parts & Labour) based on Date of Purchase