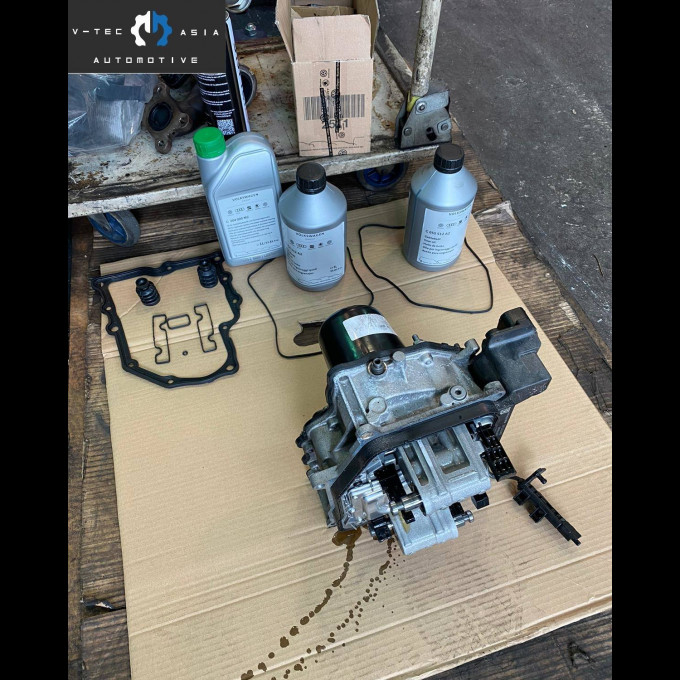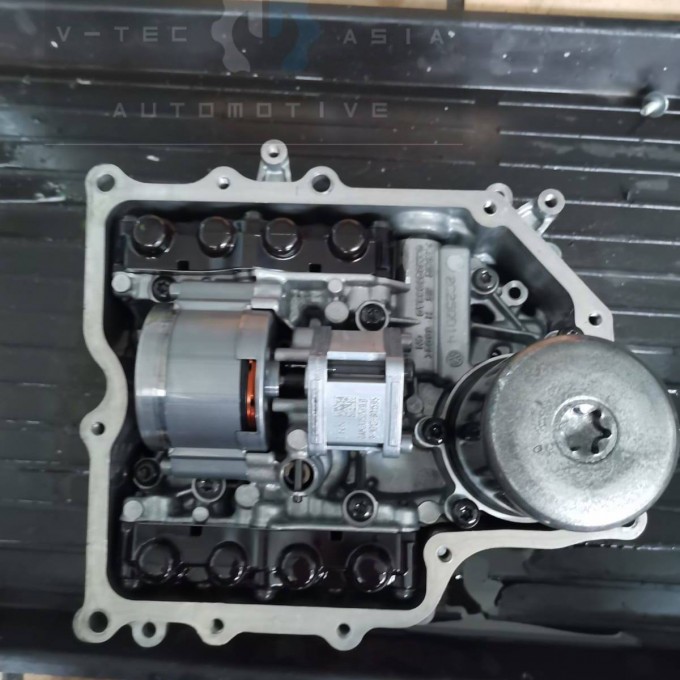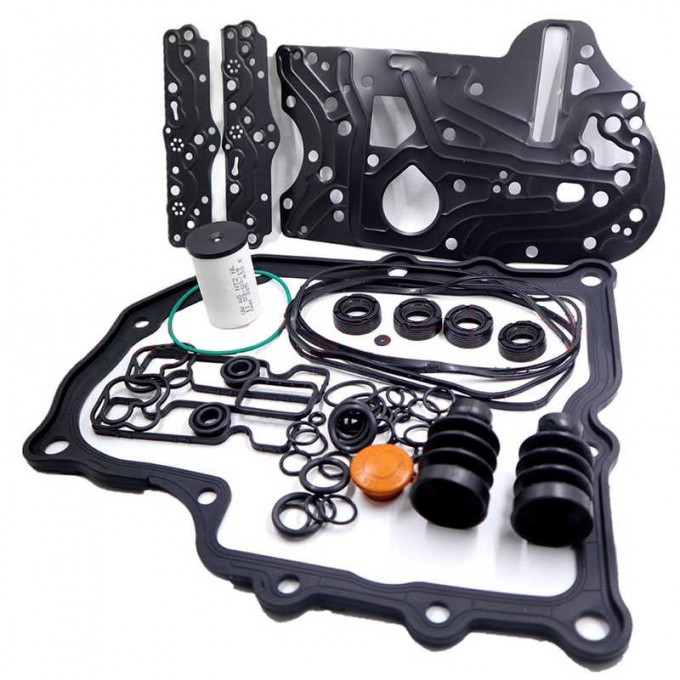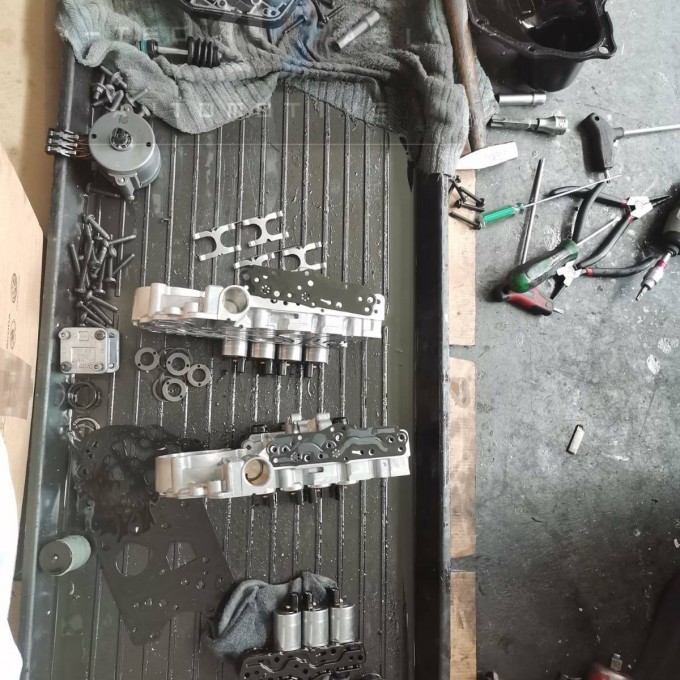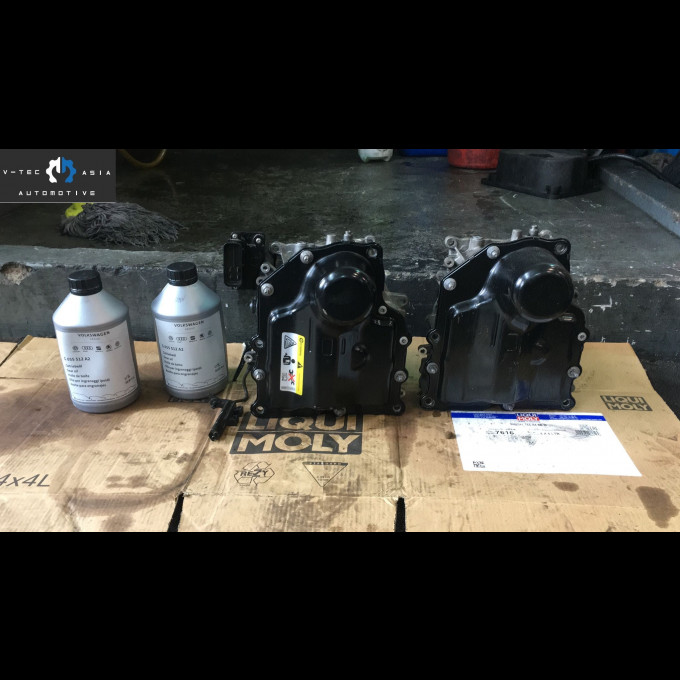 MU Servicing & Maintenance (Mechatronic Unit) DSG DQ200
$360.00
Product Highlights
Suitable for most Volkswagen Car Models & AUDI A3
Experienced and Dedicated Workmanship assured
Uses VW / AUDI Repair Kit and Mechatronic DQ-200 Fluid
Recommended Mileage : Every 40k Interval
Prolong the Life Span your Mechatronic Unit
Unsuitable for Faulty Mechatronic Unit
What is included in Mechatronic Unit (MU) Servicing & Maintenance :-
Original VW / AUDI DSG Oil
Original VW / AUDI Mechatronic Oil
Original VW / AUDI Gasket & Seal Repair Kit
Gearbox Calibration
Labour to Dismantle & Assemble
Recommended Mileage : Every 40k Interval
Symptoms associated with Faulty Mechatronic Units (Not suitable for Maintenance / Service)
Clonking in gears
Selector warning lights
Inability to select gears
"PRNDS" lights flashing
Gearbox keeps selecting the neutral position
Product Description
Why do I need to Service and Maintain the Mechatronic Unit (MU)
Inside the Volkswagen DSG Gearbox, the Mechatronic Unit (MU) is one of the most important and also the most hardworking Components.
The average Life Span of the Mechatronic Unit (MU) is estimated to be around 100k-120k Mileage.
From the starting of your engine till you turn off the ignition, the Mechatronic Unit is working non-stop to ensure you enjoy a smooth ride throughout your journey.
It ensures the correct signal sent to the Gearbox every moment to change gear at the right speed and to down gear when you are slowing down.
If you are driving a Volkswagen, you will realize the Gear Shift is one of the smoothest among all other Car Brands.

However there is one disadvantage, the Mechatronic Unit that DSG Gearbox uses tend to break down quite easily, we will share more on the reasons for Mechatronic Unit failure.
Why do Mechatronic Unit (MU) breakdown so often?
The main issue usually lies in the leakage of Mechatronic Unit oil, any leakage will lead to complication to Mechatronic Control Unit causing it to malfunction, or leakage over a period of time will cause insufficient oil level, which can also cause the Mechatronic Unit to fail.
What cause Mechatronic Unit lies in the Gasket and Oil Seals, which hardens especially in our hot climate here in Singapore.
Made of rubber, the Gasket and Oil Seal will be unable to perform it's duty to seal up the oil properly inside the Mechatronic Unit Oil Compartment.
Therefore it's recommended to perform Servicing and Maintenance for the Mechatronic Unit at 40k Interval to prolong the life of the Mechatronic Unit.
Symptoms associated with Faulty Mechatronic Units
Clonking in gears
Selector warning lights
Inability to select gears
"PRNDS" lights flashing
Gearbox keeps selecting the neutral position