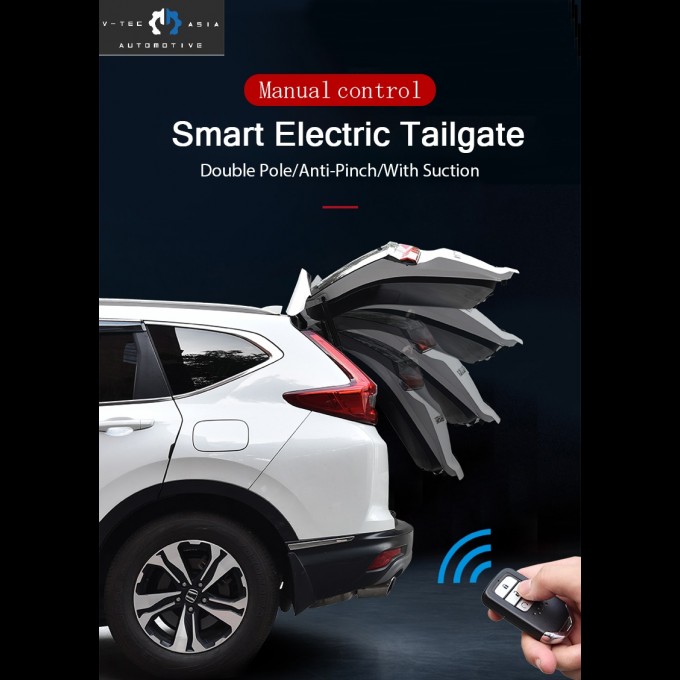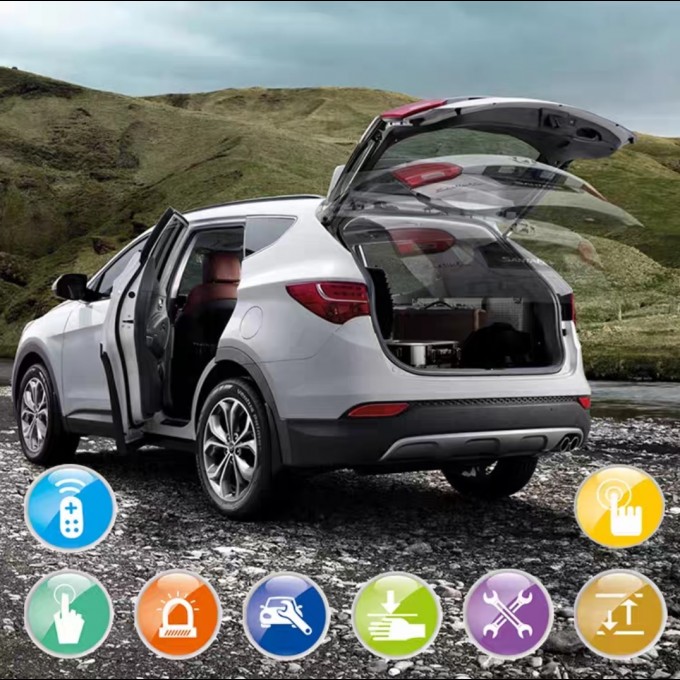 Electric Auto Tailgate Conversion Retrofit
Product Description
Why convert to Electric Tailgate?
Many times when purchasing a car, some owners will usually choose the cheaper alternative with lower spec, thinking the functions for the add-on is not worth the additional few thousands dollars price tag.
After awhile, they realized some functions such as the Electric Tailgate is a very useful especially when you are carrying groceries, a simple click on your car key enable you to automatically open the Tailgate and enable you to unload the stuffs into your boot.
It is almost an image, that you own a high spec car, especially now in 2021, most things are automated nowadays.
Fear not, we are able to convert your Manual Tailgate to an Electric type, at a much lower cost compared to opting for higher spec model when you purchase the car.
The price tag might not come as cheap, however the convenience it can provide you definitely is worth every single pennies.
Components Functions :
Electric Tail Gate with a Activation Button at Tailgate
Tail Gate Activation Button at Driver Console
Integrated with Original Key Fob
"Leg Kick" Activation Function
Electric Suction Lock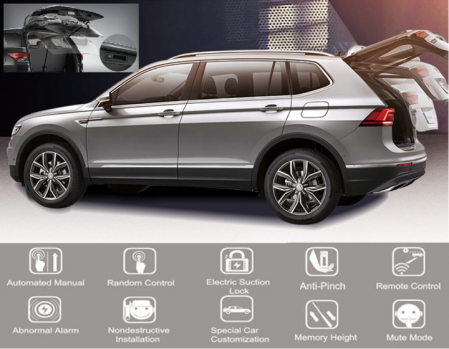 Options
Electric Tailgate for BMW 5 Series (G30)

$780.00

Electric Tailgate for Toyota Odyssey

$780.00

Electric Tailgate for Mercedes-Benz A-Class Sedan (W176 / W177)

$780.00

Electric Tailgate for Mercedes-Benz GLA180 / 200 (X156)

$780.00

Electric Tailgate for Mazda 6 (GJ1/GL)

$780.00

Electric Tailgate for Nissan NV200

$780.00

Electric Tailgate for Toyota Noah / Voxy (R80)

$780.00

Electric Tailgate for Toyota Camry (XV70)

$780.00

Electric Tailgate for Toyota Hiace (H200)

$780.00

Electric Tailgate for Toyota Sienta (XP170)

$780.00

Electric Tailgate for Honda Freed (GB5/GB6/GB7/GB8)

$780.00

Electric Tailgate for Honda Mobilio (DD4/5)

$780.00

Electric Tailgate for Honda Vezel (RU)

$780.00

Electric Tailgate for Honda Vezel (RV)

$780.00

Electric Tailgate for Hyundai Avante (CN7)

$780.00

Electric Tailgate for Hyundai Kona Electric

$780.00

Electric Tailgate for MG ZS Electric

$780.00

Electric Tailgate for Mini Cooper (R60)

$780.00

Electric Tailgate for BMW 1 Series (F20)

$780.00

Electric Tailgate for Peugeot 3008 (P84E)

$780.00

Electric Tailgate for Volkswagen Golf (MK7 / 7.5)

$780.00

Electric Tailgate for Volkswagen Passat (B8)

$780.00

Electric Tailgate for BMW 1 Series (F40)

$780.00

Electric Tailgate for Kia Niro (DE)

$780.00

Electric Tailgate for Mercedes-Benz A180 / 200 (W176 / W177)

$780.00

Electric Tailgate for Mercedes-Benz CLA180 / 200 (C117)

$780.00

Electric Tailgate for Volkswagen T-Cross

$780.00

Electric Tailgate for Mitsubishi Outlander

$780.00

Electric Tailgate for Skoda Octavia (Typ 5E)

$780.00

Electric Tailgate for Mazda CX-5 (KF)

$780.00

Electric Tailgate for Nissan Kicks E-Power

$780.00
Product Highlights
Integrated with your Car Key Fob
Electric Suction Lock
Tailgate Activation Button at Driver Console Area
"Leg Kick" Boot Opening Function (Optional)
1 Year Product Warranty based on Date of Purchase
Note: - Please contact us for confirmation of application for your car model