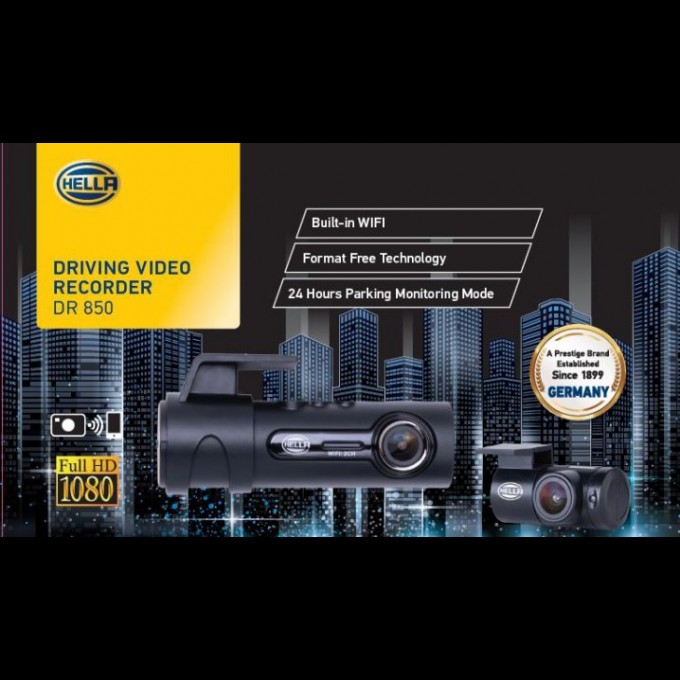 HELLA Driving Video Recorder DR850 (Made from Korea)
Highlights
24 Hours Parking Monitoring Mode (Smart Motion Detection) – Uninterrupted power for 24 hours recording even when the vehicle is
parked.
Format Free Technology – Convenient and hassle-free format free technology, SD card does not require regular formatting.
WiFi function connect to smart phone – Allow users to transfer and playback footage on a smartphone wirelessly.
Storage - Support Large Capacity Of Up To 128GB Micro SD Card (Class 10 Recommended)
Full HD 1080P and 140 Degree Wide Angle View – Capture a wider view of the road with effectively reduced blind spots for maximum
visibility.
Night Vision – Superior video recording quality in low light environment.
G-Sensor - Sudden Braking Or Impact Will Automatically Trigger The G-Sensor To Start Recording
Advanced Driver Assistance Systems (ADAS) - ADAS is a road safety system that offers audio and visual alerts for Lane Departure Warning System (LDWS) and Front Collision Warning System (FCWS).
Options
GPS Module for Activation of (ADAS)

$48.00

HELLA Driving Video Recorder DR850 +32GB SD Card (Made from Korea)

$300.00
Product Highlights
Original Accessory
To activate Advanced Driver Assistance System (ADAS)
Compatible with HELLA DVR Dash Cam
1 Year Product Warranty based on Date of Purchase
Made in Korea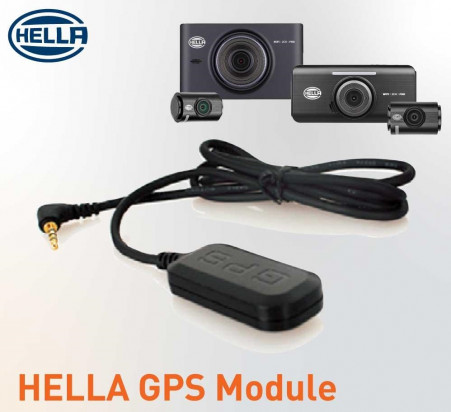 Advanced Driver Assistance Systems (ADAS)
ADAS are a family of safety Systems that is designed to work together to automate and enhance vehicle safety by alerting the driver to potential problems and avoid collisions.
Systems consist of :-
1. Lane Departure Warning System (LDWS)
2. Front Collision Warning System (FCWS)