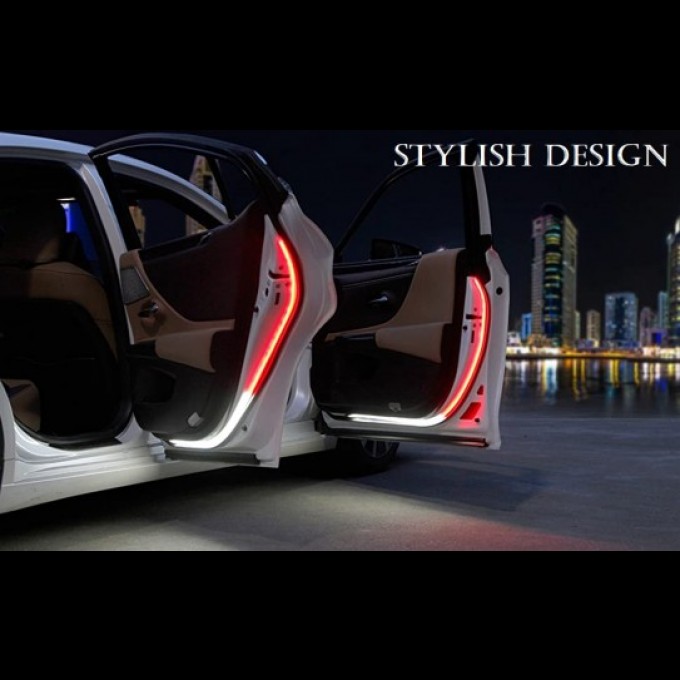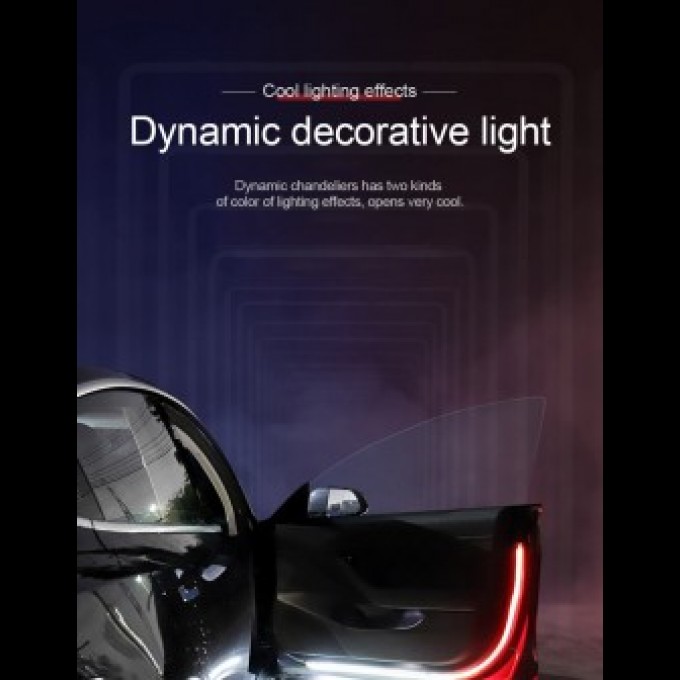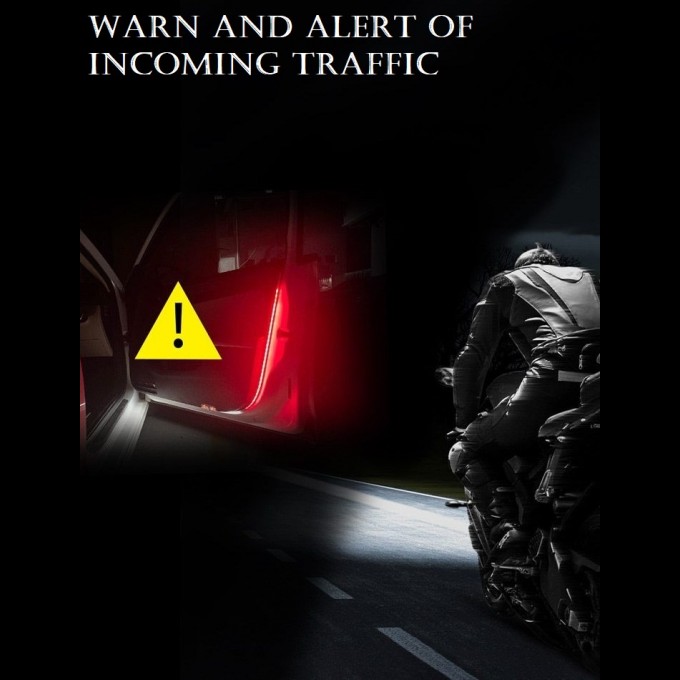 LED Car Door Anti-Collision Warning Flashing Lights
$68.00
Product Highlights
Anti-Collision Prevention
Fine Quality Silica Gel, Elastic material
Weatherproof
Suitable for door of various models
White Lights for better visibility at night
Product Description
IMPROVE SAFETY
The light bar lights up when the car door is opened, with a strobe effect, to remind the rear to come to the car, to improve safety.

SMART DESIGN
Two-color dynamic streamer decorative lights, show your personality, enjoy a pleasant visual experience.
When the door open, the red light flashes to improve the visibility of passers-by and to reduce accidental collisions.

WARNING EFFECTS
The bottom of the car light is white lights so that you can see the floor clearly when you get out of the car, avoid stepping on water or trash.

HIGH QUALITY
Fine quality silica gel, unheated. Highly elastic material, highlight LED. Fine quality back glue, directly attached to the door, easy to install.
Suitable for door of various models.

APPLICATION
Suitable for lighting up the entire car interior, plug, and play. The light bar length is 120cm, perfect for the car body.