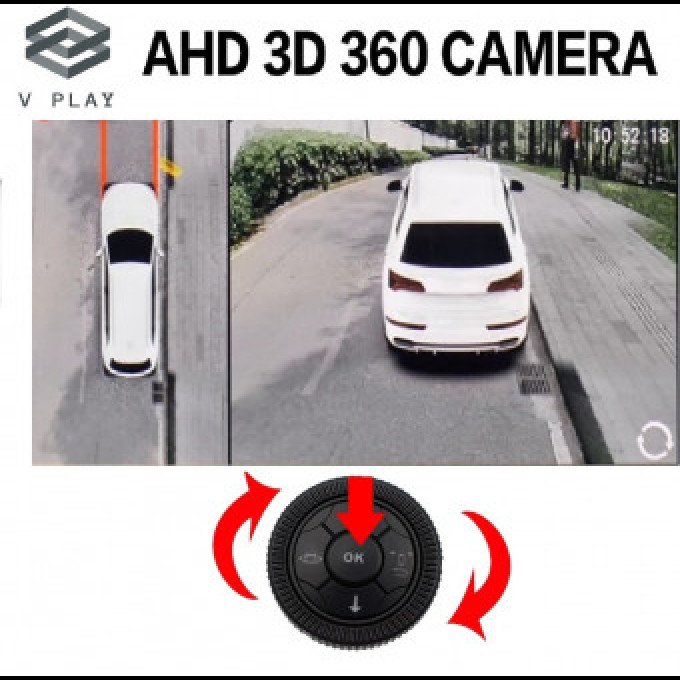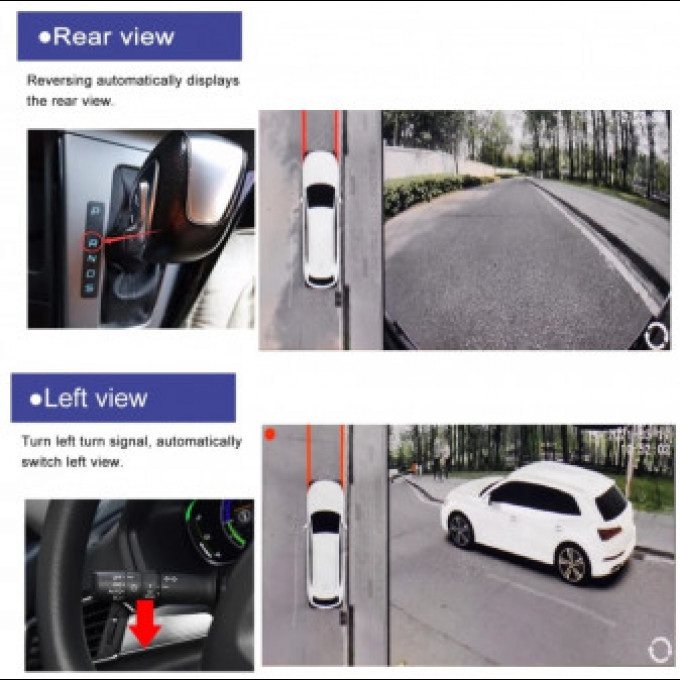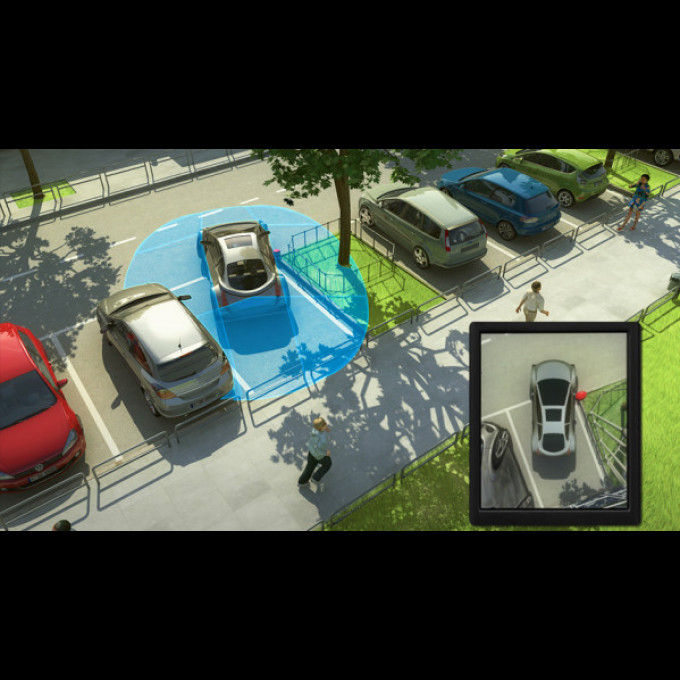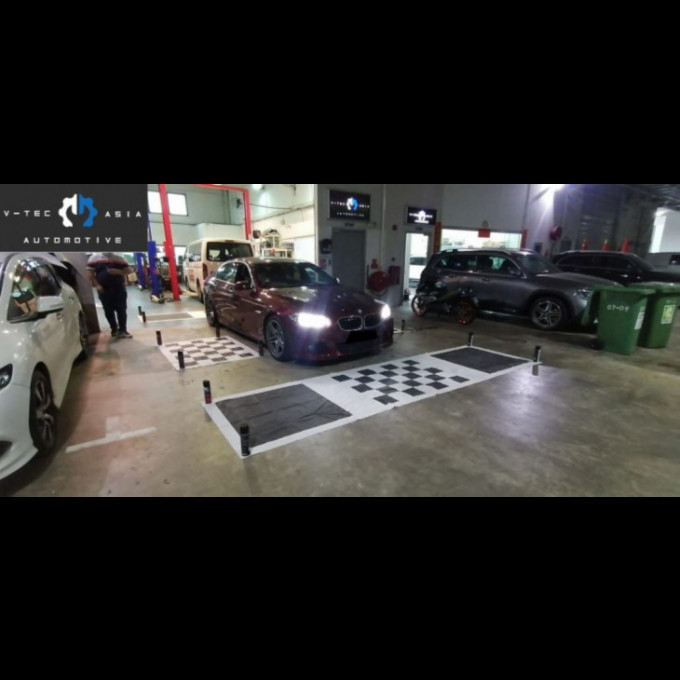 V Play 360° AHD Camera Monitoring System (Recording Function)
Product Description
A State of the Art Parking Assistance System is here!
Welcome to the world of 360 View.
This innovative system utilize four individual wide-angle AHD Cameras mounted around the Vehicle.
The images are then processed 1060P Ultra High Resolution to provide a full 360° video on your infotainment system to form a bird's eye view.
There are various selection of views through the control switch, some of which are automatically selected when the turn indicators or reverse gear is selected.
When you engaged to Double Signal, it will automatically revert to Parking Mode.
This enable the vehicle to perceive the surrounding environment, through the virtual scene reconstruction technology.
This includes the Top, Front and Rear angle of view, Left and Right side view, providing a full range of image information of the vehicle's surrounding.
Allowing the driver to eliminate traditional Blind Spots, make driving easier and safer.
Options
Logo Badge Emblem (For 360° Front Camera)

$150.00

V Play 360° AHD Camera Monitoring System

$680.00

V Play 360° AHD Camera [AI Recognition Capability]

$880.00

V Play 360° AHD Camera Monitoring System + Carplay Interface Module / Android Headunit (Bundle Package)

$1,360.00
Product Highlights
For Installing 360 Camera
Price inclusive of Installation